Born: March 10, 1958 in Meadville, PA

Height: 5' 7"

Education: Saegertown High School in PA; Edinboro University of Pennsylvania in Edinboro, PA (creative writing, fine arts)

Occupation: Actress

Agent:Guy McElwaine

Sharon Stone
PO Box 7304
N. Hollywood, CA 91603-7304
USA

Production company: Chaos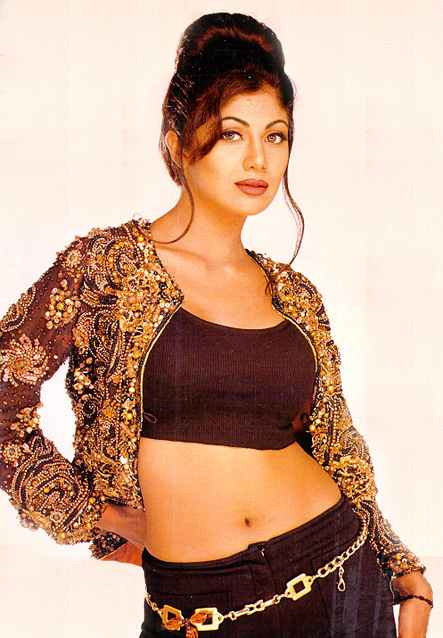 BIOGRAPHY

This former beauty pageant contestant and Ford model made her film debut with a non-speaking part as a beautiful woman fleetingly glimpsed from a moving train in Woody Allen's Stardust Memories (1980), and thereafter clawed her way to a stardom that has brought back an old-fashioned, high-octane glamour to the role of "movie star." Stone, who grew up a bookworm in a large family in Northwest Pennsylvania, worked her way up from McDonald's counter-girl to successful Ford model (both in print ads and TV commercials) by the late 1970s.

Through the 1980s, Stone appeared as a stereotypical blonde in mostly forgettable roles: in Wes Craven's Deadly Blessing (1981); as a down-and-out waitress turned petulant movie star in Irreconcilable Differences (1984); an archaeologist's daughter in King Solomon's Mines (1985) and its sequel, Allan Quatermain and the Lost City of Gold (1987). Other unmemorable early credits include Police Academy 4: Citizens on Patrol (1987), Action Jackson (1988) and the umpteenth remake of Blood and Sand (1989).

Stone also struggled in TV, beginning with a tiny part in "Not Just Another Affair" (CBS, 1982), the short-lived series Bay City Blues (NBC, 1983) and gradually bigger (though not better) roles in the TV movies "Calendar Girl Murders" (ABC, 1984), "The Vegas Strip War" (NBC, 1984), the failed cop-show pilot "Hollywood Starr" (ABC, 1985), "Mr. and Mrs. Ryan" (ABC, 1986), "Badlands 2005" (ABC, 1988) and "Tears in the Rain" (Showtime, 1988). Probably her only TV success was a supporting role as Robert Mitchum's daughter-in-law in the epic miniseries War and Remembrance (ABC, 1988-89).

Stone's first real break was playing Arnold Schwarzenegger's kick-boxing, secret agent "wife" in Paul Verhoeven's sci-fi actioner Total Recall (1990). After five more forgettable thrillers and comedies, she finally achieved the proverbial "overnight" stardom as a sexually voracious crime writer opposite Michael Douglas in Verhoeven's controversial and popular erotic thriller, Basic Instinct (1992). Her pantie-less leg-crossing scene brought Stone much-needed notoriety, but has haunted her ever since.

In a more conventionally sympathetic role, Stone followed up with another sizzling sex melodrama, Sliver (1993), which did middling business stateside but proved a solid success overseas. Trying to escape the sex-bomb trap, she begged for the frigid wife role in Intersection (1994), which met with limited success. She again flexed her international box-office clout paired with Sylvester Stallone in the explosive actioner The Specialist (1994) but fared much less well commercially with her next project, The Quick and the Dead (1995), which marked her producing debut. Stone looked terrific in Western duds playing something of a distaff version of a Clint Eastwood-like gunfighter. Her directorial choice, Sam Raimi, helmed the smartly derivative tale with style to spare but the critical reception was uneven and the public stayed away. She rebounded with her widely acclaimed performance as Ginger, the Vegas hustler who wins the heart of Robert De Niro, in Casino (also 1995).

The highly-paid, much-in-demand star (she has her own production company, Chaos, and has signed a first-look deal with Miramax) next filmed a remake of the noir classic Diabolique with Isabelle Adjani and Chazz Palmentieri and played a death-row inmate whose lawyer (Rob Morrow) works to save her from execution in Last Dance (both 1996). Stone, a diva who thoroughly enjoys her hard-won stardom, is a clever manipulator of her public imageon heavy press days, she reportedly changes outfits between each interview and photo session, a practice unheard of since the days of Joan Crawford and Norma Shearer. She lives, fittingly enough, in a gated French chateau in Beverly Hills.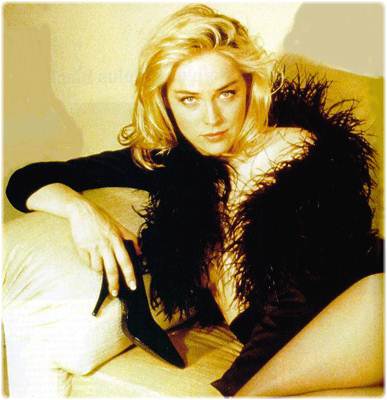 Interview:-

The Mighty was a little art film. Gloria is a little art film. Your next movie, Albert Brooks' The Muse, is an arty little comedy. Is this any way for a huge star to behave?
"I feel like so many rules are made for so many stupid reasons. I break rules; I often feel there's a healthy level of sociopathy. [Laughs.] To really achieve any level of greatness, you have to be willing to say yes no matter who says no, and to say no no matter who says yes. Sometimes it's so difficult. So difficult. But you have to take risks, and you have to take things you know aren't going to make a buck-fifty. You have to do things to grow. You can't just always go for the next hit--unless you're willing to keep being that thing. Now, I know you make more money doing it that way, but I don't care. There's no quality of life in that for me.
Gena Rowlands, Cassavetes' wife, is considered one of our greatest actresses. She created Gloria in 1980; you recently worked with her on The Mighty. What did she say about your remake?
The production people said they'd talked to her, that she was into me playing it and thought it was a good idea. That was very important to me; I didn't want to do it otherwise. Then I went to make The Mighty, and of course, they'd never spoken to her. So, I wrote her a letter and asked if I could have drinks with her. She said yes, which surprised me. I don't know if I would have if I were her--and I don't think she was thrilled, either. But we talked for quite a long time, and then we worked together. She became very supportive and encouraging, called me a lot while I was making the movie, came to New York and took me out to dinner. She's wonderful.

How is the new Gloria different?
Well, it's a very different time. You can't just shoot people in the street, then run around New York. There's CNN, computers, helicopters, surveillance cameras. It's all really different, so it isn't like that. Children grow up much faster now; that kid was 10 or 11 and our boy was 6. And I wasn't in love, or soulmates, with [director] Sidney Lumet. Actors love working with him, though. I learned a lot working with Sidney, because you have to do everything in one take. If you want another take, he tortures you. (Imitating an old New York man's voice): "Oh, Shaaaron needs another take!"

And what about working with a little boy?
Generally, you have another actor to work with. I had a six-year-old who, like, had to pee. "I have to pee, I have to pee." I'm like, "I understand, honey, but you have to let go of your penis because we have to do this scene."

A statement like that from Sharon Stone could affect a boy for life. But it seems you're trying to move away from that image of a woman who has power over men.
The work is so different for me now. It used to be about sex and money and power and love and life and death. Someone like [Basic Instinct's] Catherine Tramell was a power character for me at the time, but if I played her today, she would have to be a love character, because it's all about that for me now. Of course, that would be excruciating.

So, the ongoing rumors about a Basic Instinct sequel are just rumors?
I turned down the sequel. I don't believe it's time for that now, and I don't want to be Catherine anymore. I had a home run with that movie, but I'm happy to just be at bat now.

Has marriage influenced that attitude?
Well, I'd been very much like a lone warrior. But now I have less to lose because Phil can take care of me. Boy, there's a lot of comfort in that.

And, amazingly, you found that with a journalist. A little ironic, considering you've been the target of so much tabloid coverage.
I married a journalist, a fine journalist. I didn't marry those idiot, trendy, trash-mongering people who buy a camera or a pen and pretend they're professionals. I have great respect for good journalists, always have.

He's the editor of a Bay Area newspaper. You're a Hollywood star. Do you guys, like, meet in Fresno on weekends?
I can't be on the road all the time and expect my marriage to be growing, too. I'm up there all the time...except when it gets too dreary, then I come down to L.A. for a weekend, just for the sunshine. But I love it in San Francisco. Love the people.

Must be a big change for someone who was so thoroughly part of the Hollywood scene.
Enormous periods of change are my favorite things. I love people who are willing to change; that's why I love my husband so much. And that's why I really want to do something new every time. And no matter what you do, you bring it into your next work. It doesn't matter whether it's comedy or drama, subtle or operatic; it informs you.

Speaking of change, it's nice to see your hair long in a movie again. Going to keep it that way?
When I have long hair, I don't have great hair, I have thin hair. We do my hair in the morning, and I sit under the dryer or use the curling iron or some other thing. I come back after lunch, I have to go back into hair. This is why I cut my hair. I feel like I have my life back. I wore a three-quarter fall in Gloria, and it was a much nicer life.

Do you still deserve your reputation as a demanding, driven collaborator?
I'm an overachiever, so I always overwork and overdo things. But I'll tell you, the older I get, the easier it is to say to myself, "You know what? I can't do it today, and I can't do it tomorrow, and I'm just going to stay in bed all day and watch TV." I just don't feel I have to do everything like I used to.

Sounds suspiciously like admitting burnout, a strange thing to hear from someone so ambitious.
Oddly, the lessons keep getting bigger, so, actually, it gets tougher. You know, you think, Oh, I'll get to be a star or I'll get acknowledged as an artist or I'll get to make money...and then it'll all be fine. But somebody said that with each of life's great gifts is the shadow of its tragedy, and that is really true.

Have you thought about what your life would be like if you weren't a star?
Sure. Back when I was accepting all of those crappy movies, I got to a point where I was willing not to have jobs. I had been a waitress, and I really, really, really enjoyed it. So I thought, Well, I'll waitress, and I'll do theater in my garage. In fact, sometimes on holidays, I'll waitress at a Salvation Army mission or something, and it's so fun because these people don't go to the movies, they don't have a TV, they don't know me from Adam. They just think I'm a darn good waitress. And I really like that.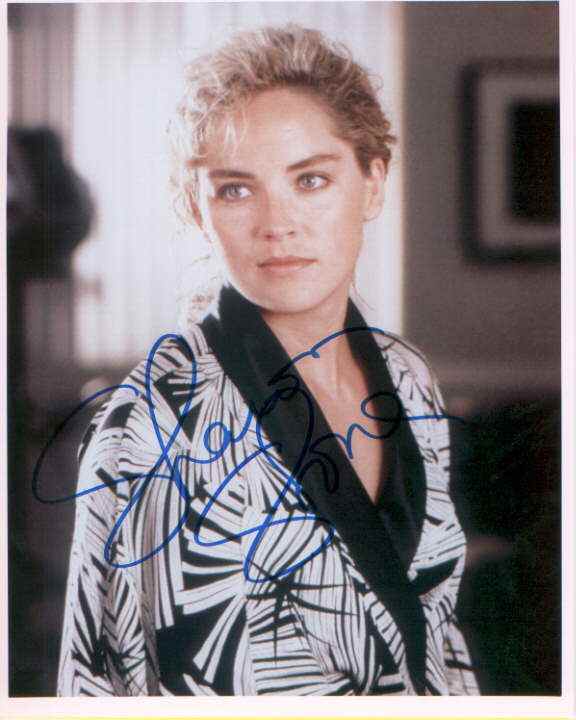 Interview:


Sharon talks about fame after Basic Instinct movie:
"I wouldn't wish it on anybody. It's frightening not to have enough privacy in your life to try things out, to see how you feel before you're seeing how you feel on TV."
Sharon talks about possibility of the sequel of Basic Instinct:
"The scripts needs to be as good as the first one - and I need to be paid like Michael Douglas was paid for the first one, which seems to be shocking to everyone. Men still make more money than women in the industry." "Basic Instinct was an incredible opportunity - but it's not all of what I am. There was a sensationalised attitude to my image then. But the sensational is dropping off and the professional remains."

Sharon remembers discipline households when she was child:
"You showed up on time and dinner was over when Dad said it was over." "We didn't have a luxurious upbringing, but now Dad and Mum have round-the-clock staff, a cook, a work-out person and a massage person. They've accepted the burden of luxury quite easily and they don't have the big price tag (that goes with celebrity)."

Sharon speaks about time after The Specialist movie:
"I had certain rules. I'd have to be a better actor in each movie, and every other one had to be a potential hit, so I didn't bury myself by just being in my art thing."

Nowadays, Sharon goes after directors she wants to work with: Sydney Pollack - "I've been stalking him for about three years." Barry Levinson - "I hounded him to the death. I just called him at home and showed up at his home, acted out scenes in his living room, made friends with his wife."

Sharon talks about her 40th birthday:
"Before, I spent all my time trying to resolve the issues of my childhood. But when you get to 40you get tired of that. You've worked that out. You start trying to live life. I never did anything the way you're supposed to do it. If my career is over, I guess my next career will turn up. I was pretty excited about being 40."

Does Sharon plan a baby?
"As for my personal life - gee, you know, I'd rather just discuss that with my husband. But one thing I will tell you - we have sex constantly!"

And finally about stardom:
"Stardom is an incredibly maturing situation. Either you mature or you die. Look back at women who have occupied my space in history, women who have played leading-lady parts with a sexual undertow. Most of them die. I prefer not to."