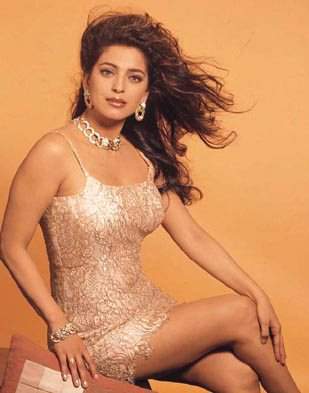 Name
Juhi Chawala

D.O.B. November 13, 1967
Place
Ludhiana, Punjab, India

Education
N.A.

Occupation
Model, Actress

Height
5'4"

Relationship
Jai Mehta

Family
N.A.

Address
153 Oxford Towers, Oshiwara Complex, Lokhandwala Road
Andheri (W),
Mumbai 400 058, (India)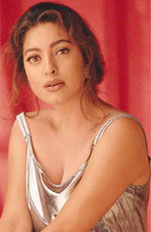 Juhi Chawala
(Source : www.naradonline.com)

I love reading comics. Give me one, any day. I used to have a collection-Tintin, Archies... I still buy comics as and when. In the newspaper, the comic's section is the favourite and I go for it first. Then as I read different books I realised that there are funny books too or ones that have a humorous touch. Serious books bore me though. I have read literature--Jane Austen, Bernard Shaw, Charles Dickens, Graham Greene, Thomas Hardy and even a little Shakespeare. But I didn't really enjoy them much. They are nice as a base for all readers. But after a point they tend to get heavy. I go on the internet to read my fill of comics. Peanuts was another favourite. I'd rather watch Tom and Jerry than a film. The other day I was reading Groucho Marx's biography and I realised how difficult it is to make people laugh. Then I got hooked on to the autobiographies of famous comedians including Charlie Chaplin. It touched my heart. But one hardly comes across a really good book these days. Most of them are either just completely timepass or just about okay. Nothing is really mind blowing. Or maybe I haven't been keeping in touch.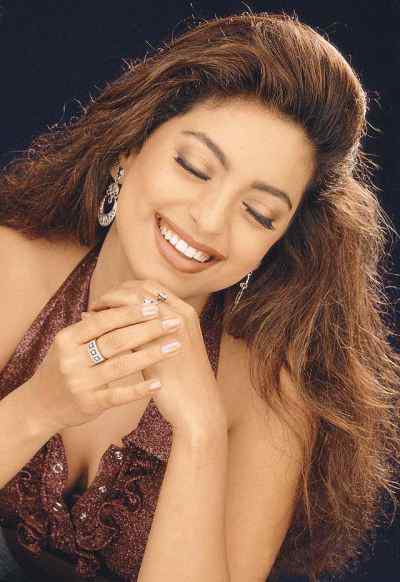 Source : www.naradonline.com)


Name : Juhi Chawla

Date of birth: 13 November

Most comfortable in: Jeans and T-shirt

Hate to be seen in: A cat suit!

Designers I like: Tarun Tahiliani, Neeta Lulla, Manish Malhotra, Abu Jani

Abu Jani is a hot favourite 'coz: Their exquisite work blows your mind off!

My clothes are important 'coz: They reflect my personality. If you are well dressed then you automatically feel good.

When in Bombay I shop at: Abu Jani's for Indian clothes and Tarun for ensembles.

At a non-film party, I'd love to wear: a smile, specks and any outfit.

At a wedding, I'd wear: a ghagra choli

The most well-dressed male and female film star is: Other than me? Rekha and amongst the men, Anil Kapoor.

The most well-dressed male and female non-film star is: Sachin Tendulkar and Shobha De

Jewellery I like: Exquisite Indian Jewellery

My designer for jewellery is: Viren Bhagat

My skin is good 'coz: I drink a lot of water

Last time I had a pimple was: I get it all the time. The last one I had was yesterday!

Cosmetics I use off-screen: eyeliner and lipstick.

Good cosmetic brands are: Mac is the best for everything

My favourite perfume is: Jeane Paul Gautier

I style my hair from: Mickey Contractor or Michelle

My menu for a good diet is: eat everything, why diet at all?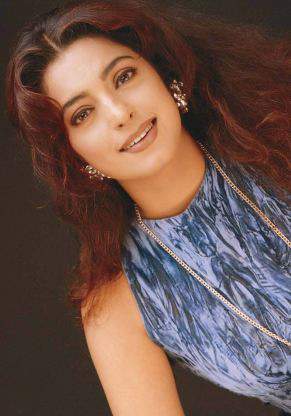 I never wanted my personal life to be talked about too much : - Juhi Chawla
(Source : www.naradonline.com)

Juhi Chawla has just delivered a baby girl and she is naturally on top of the world. But through the pregnancy, she maintained a low profile. Just like she did for a long time about her marriage. But a few weeks before the delivery, it seemed as though she was finally ready to talk. She gave interviews and readied herself for the baby. She also waited the release of her films. The whole thing appears to be well planned. Juhi doesn't intend staying away for long, in the meantime, there are these films that will keep her alive in public memory. We interviewed her, just a few days before she had a delivery.

How does it feel to be a pregnant?
Well I feel like on cloud nine. Of course I am thrilled to bits and it's really great. But the best part is that I have been working till the end of the seventh month. When I did my shows in September last year I was carrying but people didn't know and I liked it that way. I never wanted my personal life to be talked about too much.

So what happens to your filmi career when you are off?
Well it goes on. Any ways since sometime I had cut down my work to do great and meaty roles rather than the usual ones, which were a little repetitive for me. So I signed films like Sanjay Chel's Yahoo and Suneel Darshan's Ek Rishta where I play Akshay's sister, as the role was quite nice than other main leads offered to me. I had told my producers to finish all the work by December so then I could simply relax without any guilt. But I will be seen on screen with Shashilal Nair's One Two Ka Four releasing in March and then followed by Ek Rishta. Sanjay Chhel's Yahoo too should come soon like July or so by then I would be able to start working again. I have Priyadarshan's Kashmakash too but the film is stuck for some reason. I've some other films with good roles too but I haven't signed them yet. Let's see. People are sceptical if I will do films anymore or not I want to tell them that I will. I can't see my self-doing anything else or not working but still I will take one day at a time. And the best part is I am being offered roles and films I can be proud of so why not?

So how do feel about the developments in Dreamz Company and Ashoka being made without you?
We are all excited about Ashoka and I have no problem if I am not in the film. But Archlights' is producing Ashoka which is almost complete. Dreamz will make more commercial films while Arcs' will be more creative cinema like Ashoka. This film has turned out fabulous and Santosh has done wonders. See the film and you will agree too. We wanted to experiment so what if the budget was small budget. It is a means of giving something worthwhile back to the industry. And I can't possibly do all films we make so I can assure you that if there is any role for me I will surely do it. And moreover Kareena Kapoor is too good in the film. She was the right choice. We are planning another film for Dreamz Unlimited with Azizji who is doing the script right now. Soon we will make an announcement.

People feel you have made a wrong career move by taking on Akshay's sister's role in Suneel Darshan's Ek Rishta?
Yes, I know people have asked me this so many times that I can't reply anymore. The role is too good. Though I am not the heroine I am the sister so what the story revolves around this family which has Amitabh Bachchan who plays Akshay's and my father and there's Karisma opposite Akshay and Mohnish. It's an interesting film. So I don' t think that it was a bad career move or anything.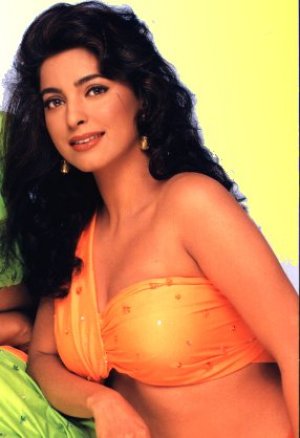 Juhi Chawla, 5'5", a Hindi actresses, born on Nov 3 1967, with Scorpio sign from Ludhiana, Punjab. Her mother is Mona Chawla and dad is Dr. Chawla. Her Brother Sanjeev "Bobby" Chawla. Juhi Chawla is married to an industrialist Jai Mehta. Her awards inlcude Miss India 1984, Best Costume Award in the Miss Universe contest 1984, Filmfare Best Actress Award 1994 for Hum Hain Rahi Pyar Ke.....

Address : Juhi Chawla
Oxford Towers
Lokhandwala Complex
Andheri (W)
Mumbai 400 058
INDIA