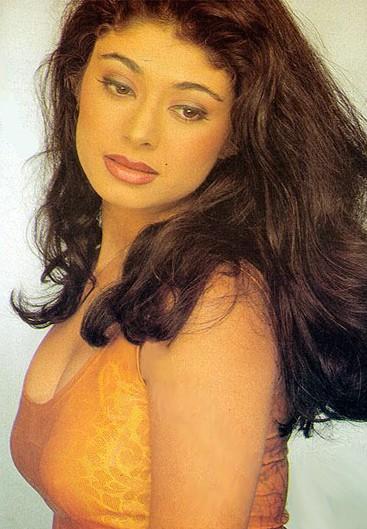 I, ME, MYSELF : POOJA BATRA
(Sorce : www.poojabatra.com)


My Birth
I was born on October 26th, Faizabad, Uttar Pradesh.

My Family
I have a close-knit family of five: my mom (Neelam Batra) & dad (Ravi Batra), and two brothers, Chetan & Chirag. Oops, forgot to mention Tiny & Toffee my two dogs.

My Education
Dad was a colonel in the army and so I changed about 10 schools in 12 years, but all were basically Kendriya Vidyalaya Schools. Graduated from Fergusson College, Pune, majoring in Economics and then went on to do MBA from Symbiosis, majoring in Marketing. After MBA, it was less of marketing and more of modelling. I was third runner up Miss India '93. Thus, I got an opportunity to represent India at Miss International '93, Tokyo.

My Debut
My debut film was Viraasat, then Bhai, Haseena Maan Jayegi followed. My forthcoming films are Kashmakash, Dil Ne Phir Yaad Kiya and Ittefaq.

The Languages I Speak / My Linguistics
Apart from Hindi I have also featured in some regional films: Chandralekha & Megham (Malayalam), Oruvan (Tamil) and Griku Verudu (Telugu).

My Hobbies
Hobbies include reading, watching films (Hindi and English), travelling, exercising, netsurfing, like to shop, eat and make friends.

My Belief
I believe in female individuality.

My Inclinations
Things that I would love to do are: bungie jumping, sky diving, going to the moon in a rocket, flying a plane, figure-skating, learn to Tango, sing. I would also like to do something for the aged, be an international sports star, become the President (depending on my mood !!!).

My Favz
Favourite colours: Peach & Electric-Blue Favourite perfumes: Contradiction & Isimiake Favourite authors: Ayn Rand & Sydney Sheldon Favourite singers: Mariah Carey, Yellow, Lata Mangeshkar & Kishore Kumar Hollywood Favourites: Fiddler on the Roof & Roman Holiday Bollywood Favourites: Chupke Chupke & Dilwale Dulhaniya Le Jayenge Favourite Hollywood Stars: Brad Pitt, Meryl Streep, Audrey Hepburn & Will Smith Favourite Bollywood Stars: Smita Patil, Neetu Singh, Shammi Kapoor & Aamir Khan Favourite Formals: Gowns & Dresses Favourite Casuals: Indian clothes or Cargos, Tank-tops, & Sneakers

And yes, I am also an animal and environment lover; very short tempered, a rampant decision-maker.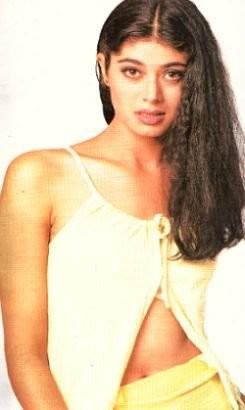 Trivia
(Source : www.poojabatra.com)

Did You Know?

My mother, Neelam Batra was a participant in Miss India-1971. It was the year Vani Ganapathy, Kamal Hasan's first wife won.

Short & Sweet.

Life : ...is Khatta Mheetha.

Love : ...is a test.

Lust : Brad Pitt. Brad Pitt. Brad Pitt.

Passion : Films. Also a nice way to kill three hours !

Fantasy : To be the most wanted girl in the world. And yes, to be married to Brad Pitt !

Fashion : A passion.

FTV : My favourite channel, hooked onto it !

Success : ...must be sweet. Haven't tasted it yet.

Nightmare : Losing the ones I love.

Failure : A nice teaching ground.

Hits : A high.

Fridays : No big deal. They don't bother me anymore.

(Courtesy - www.indya.com)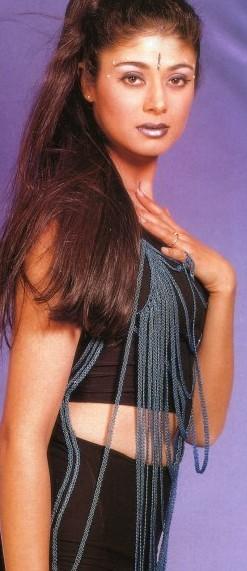 An obvious beginning ?
Think again !

Interview
(Source : www.poojabatra.com)

Her entry into films was assumed by other people to be made by default. But that was not so. A self-confessed restless soul she shifted to films from a successful stint at modelling only because she felt she was stagnating as a model. Today a couple of years later films and roles that have a little more meat and muscle than wet sari sequences and glam-doll routines are coming her way, in a slow yet steady trickle. "It doesn't matter. I know I will make it someday. I am young and I have time," she says with an air of confidence.

Have you finally found a footing in the industry?
Fortunately for me, after winning the Miss India title everything was easy. I got everything I wanted. The world was at my feet and it was up to me to make a choice. I already had my share of glamour and fame from modelling. So I was not one of those star-struck newcomer. Films too happened smoothly without much struggle. I got the right kind of films at the right time, met the right kind of people, worked with the right kind of directors. What more could I have asked for?

People say models do not make good actors. Do you agree?
I completely disagree with this. Unfortunately a few of them in the past may not been able to make a mark but today most of them who have been models earlier are doing very well for themselves. And let me tell you just because a handful of them failed it doesn't mean the entire race is bad.

Do you agree with the fact that actresses who do not make it here in Bollywood move down South to try their luck there?
That is a misconception people have. Actresses who are doing well here are also doing South films. Besides let me tell you one thing - doing films in the South is an altogether different experience. They have talented directors and good scripts that lure artistes from here to that place. I did do a couple of Malayalam films and have worked with stalwarts of the South industry like Mammooty, Mohanlal and Jayram. I must say these actors are acting institutions. I always admired these stars and wondered how they won so many National awards. As far as money is concerned there is very little money in Malayalam films. But it is worth it. Malayalam is more art cinema.

Does it help doing films like Haseena Maan Jayegi with already established leading actors? Don't you think in films like these you are just part of a crowd?
I don't think so. As for my role in the film I have no regrets. My role shaped out exactly the way it was narrated to me. I was promised certain songs and scenes and all those things were there in the film. So I have no cause for complaint. The film also gave me a chance to work with stars like Sunjay Dutt, Govinda and Karisma Kapoor.

You seem to be doing films where there is another heroine in the lead. Even your latest film Kashmakash has Juhi Chawla in the lead.
I agree I have done most of my films with two heroines. But that doesn't bother me. Frankly the length of the role is of no consequence to me. What matters is the quality of the role. And if I am satisfied why shouldn't I do it? Ultimately my priority is to make myself happy and feel content, isn't it? Even when I am playing a second lead in a film that film is very dear to me. I consider it as my film and work as hard as I would for a lead role. If the other heroine is also looking good, it is good for the film. Competition I feel is good as long as it is healthy. I hate to be compared with anybody.

Is it true for Hamara Dil Aapke Paas Hai you were considered for the role that ultimately went to Sonali Bendre?
Yeah, but I guess I was a bit too late because by the time I was considered for the role Sonali was already in. I don't think there was a deliberate move to get me out. There were no hassles at all. I am still very cordial with the entire unit. But some things are not meant to be. Why do you think so many people end up doing or not doing the films they are actually considered for?

What kind of films would you like to do? Several actresses today are looking for films that are not totally commercial.
I have no hassles doing commercial films. That doesn't mean other actresses have problems. What I mean to say is that somewhere along the way all of us are looking for quality. Besides it is somehow the art films that get you the distinction that you can perform.

You have signed a couple of offbeat films too...
Yeah. One of them is Gopi Desai's Yaari Rakho. Then I am doing another film with NFDC that has not been finalised yet. I have also done a couple of films, which have been released in international film-festivals. I enjoy doing these films because it gives a lot of scope for an actress.

What are your upcoming projects?
I have Kashmakash with Sunil Shetty and Juhi Chawla.

How was it to work with Salman Khan during Kahin Pyar Na Ho Jaaye?
Salman is a very nice person. He is very hard-working and hates wasting time on the sets Maybe other people have other opinions, but I do not formulate my opinions based on that. This is the first time I have worked with him and everybody in the unit, right from the director Murali Mohan Rao to the producer Shyam Bajaj, have been great.

What are your future plans? Aren't you planning to get married?
Marriage is definitely not on the cards right now. Besides, I am not in any kind of serious relationship right now as people think. I am happy being single. Life could not have been better. I have no time to pamper anybody's ego right now. Anyway I have lot of demands. I want a good looking guy who has a great sense of humour and is loaded. Till I get all these in a man I'd rather wait. Right now, I want to concentrate on my work and nothing else.

(Courtesy - www.new-delhi.com)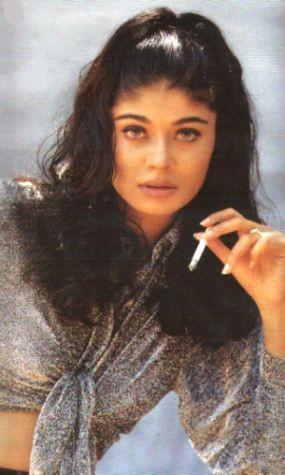 Interview
(Source : www.indya.com)

POOJA BATRA
"I don't take things lying down"


There's more to Pooja Batra than those never ending legs and ex-boyfriend Akshay Kumar, who, unfortunately for Pooja crops up in every interview of hers. " Ask me about work, man. I've got lots to tell, you know," grins Batra when I meet her in her cosy li'l Versova apartment. " Who else if not Akshay?" I ask her and she flashes me a cheesier grin. "I've got a maid and believe me that's better than having a boyfriend."
After a hard day's work, it's makes a helluva difference coming back to a maid who cooks for you, takes care of you and doesn't get upset if you throw tantrums. Unlike a boyfriend who is always telling you what to do." Pooja explains inspired-from-Ally Mc Beal-theory. From there on we move to her single girl existence and then to her career. In a no-nonsense, blunt, Batra ishtyle. Here are the excerpts.

How would you assess your career at this point in time?
(Smiles) Work is happening, slow and steady, yes but good nevertheless. I've signed up a couple of interesting projects. Dil Ne Phir Yaad Kiya with Govinda, Tabu and Vinay (that's Govinda's cousin), is almost nearing completion. It's an interesting subject. The film has shaped up quite well. Then there's Kahin Pyar Na Ho Jaaye with Salman, Rani and Jackie. I've got a very good role in the film. And of course, I'm very excited about Aruna Raje's Khajuraho. It's an amazing subject and it's got me and Raveena Tandon.

Raveena Tandon?
I know what you are getting at. Of course there was a time when Raveena and I were blasting each other in print. But all that is a thing of the past. We've sorted out the problem. In fact, I'm looking forward to working with her. It should be fun. Talking about Khajuraho, these days I've been doing some pretty interesting work.
Not the usual commercial kind. I've just finished work on this really sweet film by Gopi Desai called Bas Yaari Rakho. It's about a schoolboy's crush on his teacher. I play the class teacher. And then there's Atlee Brar's Goodnight Princess.

But didn't you walk out of Good Night Princess? Apparently, you had a tiff with the producer
(Interrupts) No, no there was a slight problem but it's nothing major. When we reached the location, we realised that Atlee hadn't done his homework well. The film requires a lot of detailed planning and it's not something that can be rushed.
It's a mind-blowing script so all of us sat and decided that it would be better if we work on the film before starting the actual shooting.
As for the problem bit, such things keep happening. It was nothing major. You think, I would have kept quiet if anybody had tried to take me for a ride? I would've made sure the whole world got to know about it. I'm not somebody who takes things lying down. If I can have the guts to talk about Akshay Kumar at a time when everyone was going on and on about what a nice person he was, why should I stop now?

Recently, there was some talk about you working with Akshay
There have been no concrete offers. Yes, people do keep planning projects but nothing has materialised so far. But honestly speaking, I don't have a problem working with Akshay. I'm here to work.

And here to stay?
You bet, man!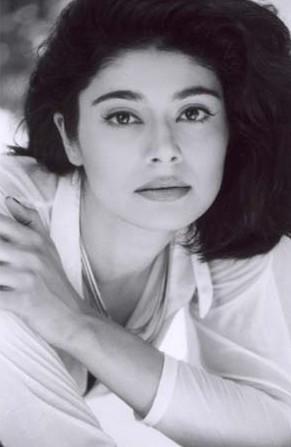 Biography
(Source : www.apunkachoice.com)

After gracing the ramps for quite a while Miss India Pooja Batra wanted to extend her horizons a bit more. She considered the various film offers from producers.

This decision seemed to be right because not only is Pooja good-looking and glamorous, she is also talented, as we have seen her in films like Bhai, Haseena Maan Jaayegi and Viraasat.

Pooja Batra had a certain freshness about her in her first film Viraasat with Anil Kapoor. She was appreciated and she appealed to the masses. Miss Indias seem to have a way with people. Her very second film Bhai with Sunil Shetty was a runaway success and she looked set for the long run.

Three more films Saazish, Viswavidhata and Shyam Ghanshyam followed. After a small gap, she dazzled everyone by the David Dhawan flick Haseena Maan Jayegi with Sanjay Dutt and Govinda.