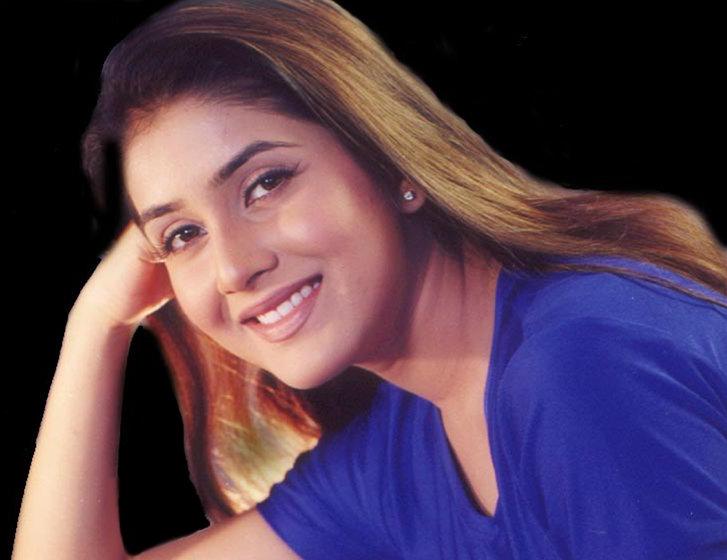 No one can understand me!
(Source : indzine.com)

Keerthi Reddy speaks out, exclusively to Indzine.
At first sight, Keerthi reminds you of a cat Êcute, cuddly, yet clever and careful. Mesmerizing smile, naughty beautiful eyes, coupled with long delicate legs, capture young unassuming hearts unmercifully. This beautiful Keerthi Reddy ruled the modeling kingdom, acted in several Tamil and Telugu films and now with a lightening stroke of luck bagged the coveted role next to Abhishek Bachchan in 'Tera Jadu Chal Gaya.' It doesn't matter if the movie is a hit or a flop. Keerthi Reddy has arrived. She glittered as a beauty queen more because of her mother Ahalya, who is an internationally recognized fashion dress designer. Ahalya took special interest in Keerthi and molded her to the brim. Keerthi's grandfather, Ganga Reddy, is an M.P. When Keerthi expressed a wish to act in films, first her grandfather and then her mom okayed her decision. Thus began the career of this stunning Andhra girl.

Her first film was a Tamil film, Devdai. Later her Telugu film opposite Pawan Kalyan, 'Tholi Prema' brought a lot of recognition to her as an actress and has also won best actress award for this film. When Keerthi was visiting Mumbai to participate in Gautamraja Dhakshya's photo session for an ad, her lucky stars shined more brightly, for that's when she bagged the role opposite Abhishek in 'Tera Jadu Chal Gaya.' "It's pretty thrilling," said Keerthi about her role in TJCG. Excerpts from an interview with Keerthi Reddy in Hyderabad.

Indzine: When did the thought of becoming an actress enter your head?
Keerthi: In college, my friends used to praise and admire my good looks. They insisted that I try out in films as an actress. Encouraged, I expressed my feelings to my parents and with their support acted in Tamil film 'Devdai' and Telugu film 'Tholi Prema'. I'm a good Bharatanatyam performer and I used to give shows in school and college. The appreciation I received gave me confidence and strength to begin my career as a model.

Indzine: How did you react to the chance you got from Mumbai?
Keerthi: I'm treating it as a great opportunity. I received the best actress award for the film 'Tholi Prema.' Later, though I received many offers, I waited for a good and worth while role. Im so thrilled to receive an offer to act in 'Tera Jadu Chal Gaya' opposite Abhishek.

Indzine: Who's responsible for your success?
Keerthi: Who else? My mom. Since the moment I expressed my wish to become an actress, she began taking special interest in my looks. She designed exquisite dresses for me. She protected me from the early criticism I received from my home. She became my strength. My sister Himani helps me with my dates and my mom protects me at locations.

Indzine: What is 'art' in your opinion?
Keerthi: Art is universal, sensual and permanent. Bharatanatyam among fine arts, is the greatest art. For those who are involved, this dance becomes the focal point of their entire existence.

Indzine: What do you think of Abhishek Bachchan?
Keerthi: It's real fun to act with him. He's very active and jovial. He has got his own personality and image and not just as Amitabh's son.

Indzine: How do you imagine your future husband would be?
Keerthi: He should respect my views and support me in my ambitions. He should respect my feelings and fill my heart with his love.

Indzine: How did Mumbai treat you?
Keerthi: This is a strange world. After TJCG I'm acting in Pyar, Ishq, Mohabbat with Sunil Shetty, Aftab and Ajrun Rampal.

Indzine: Was there any moment that was regretful in your career?
Keerthi: It hurts me that I cannot spend enough time with Bharatanatyam. I miss my dance.

Indzine: What do you think about exposing?
Keerthi: It's okay to expose as far as the role demands, but I'm not interested in earning a sex-symbol fame.

Indzine: Tell us your wishes?
Keerthi: To act under the direction of Yash Chopra, Suraj Bharjatya, Sanjay Leela Bhansali and Mansoor Khan.

Indzine: What do you think of yourself?
Keerthi: I'm a great mystery to myself. Nobody knows about me. Except my parents, those who think know me very well would be fools.

Indzine: Your favorite actors?
Keerthi: Sanjeev Kumar, Brad Pitt, Michael Douglas, Andy Griffith. My favorite pictures are 'Lolita', 'The Piano.' My favorite person is my mom, who I admire and love more than anybody else in the world.

Indzine: What are your experiences with TJCG?
Keerthi: I came to know that the producers are looking for a new heroine. Vishnu Bhagwani, the producer who already saw my film 'Tholi Prema,' took my stills and a screen test. He decided that I was the one he's looking for, and booked me right away opposite Abhishek. I felt extremely happy after knowing that. I was thrilled to grab a role next to Abhishek, who's the son of the great actor Amitabh. Moreover, Amitabh and Jaya Bachchan encouraged me to the core. My mom was with me at every step and took special care with my costumes. During the making of this film I was offered a role in Pyar, Ishq and Mohabbat. I'm so excited.

Indzine: What do you want to achieve?
Keerthi: My main goal is not to earn money. I want to earn a name of being a good actress. That's why I like to select a role that means something to me. I'd like to stay away from meaningless roles. That would be against my principles. I'm hoping that TJCG will bring good name for me as an actress. Indzine: What's are the plus points that hastened your career? Keerthi: Naturally my ambition to become a good actress, hard work, my experience in Bharatanatyam, my personality and my modeling experience. Above all my mother Ahalya's fashion designing experience in the U.S. and here -- all these are my plus points. My mom has great experience with dresses -- she's very flexible as a designer. My brother and sister encourage and support me. What else do I need?

Indzine: Do you think you'll be able to survive in Mumbai?
Keerthi: Every star has confidence in herself or himself. But luck should also play it's part. I'll work hard and will try to prove myself as an actress. I'll keep practicing. I'll follow the instructions of my peers and my director. During the making of TJCG, Abhishek, in many occasions suggested a few changes in my performance and they made a great difference. Abhishek is a great person with a very cool personality. He's jovial and at the same time intense when it comes to work. Both my director and my co-star Abhishek encouraged me.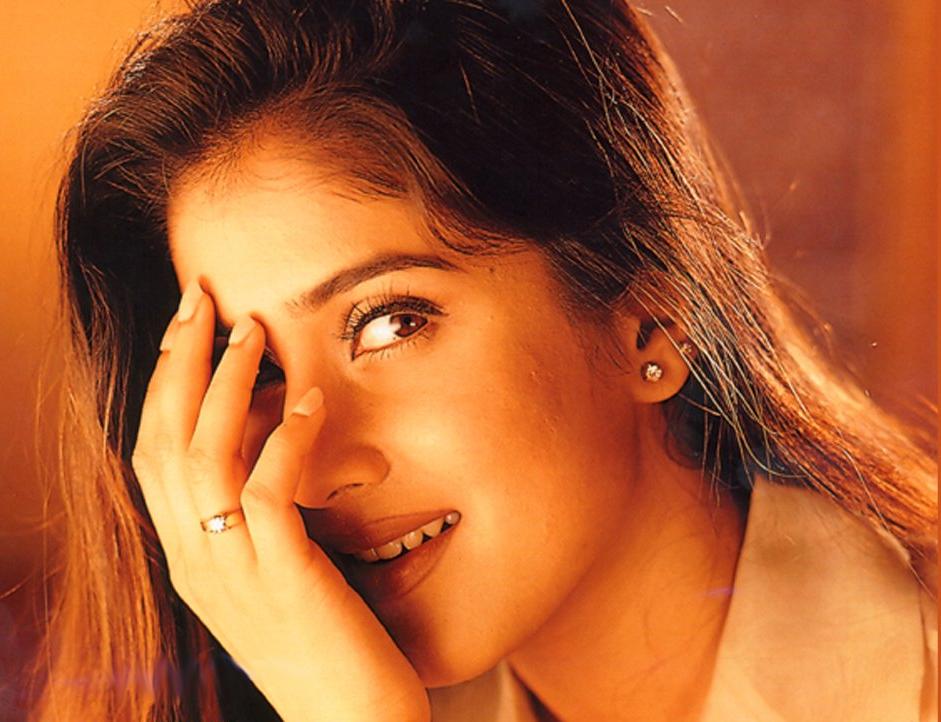 "I haven't come here with starry dreams"
(Source : www.bollywood1.com)

Originally from a family of politicians, Keerthi Reddy always dreamt of being the center of the glamour world but she had never imagined that the sailing would be so smooth. With three films down South already under her belt, Keerthi is geared up to face the challenges that Bollywood has in store for her. A tete-a-tete with the upcoming star

Did your family background ever come in your way of your becoming a film star?
I've always wanted to be an actress. When I was in school in Hyderabad, I was learning Bharat Natyam and that was when the offers started to pour in. It was tough to resist the temptation but everyone around me was very skeptical. No one in my family is even remotely connected with films.

But obviously lure was hard to resist
Yes. All that glamour and fame does tend to spin the head around. I too got swept away and signed three South-based films.

Which were these
They were two Tamil films Devathai and Ninaivirukkumvarai opposite Prabhu Deva. The third was a Telugu film Toli Prema, opposite Pawan Kalyan who is a fast rising star and also Chiranjeevi's brother. All three films did reasonably well.

Are there more South-based films in the pipeline?
Not for the time being. Now that I am doing Hindi films I have decided to shift to Mumbai. My priorities lie with Bollywood. In any case I don't think I will have the time to do more films down South, as I am very preoccupied with Hindi films. Maybe I'll do some selective roles in Southern films later in my career. But I haven't thought about that so far.

Is time the only reason you won't do more southern films or do you feel regional films is restrictive?
I wouldn't say it restrictive. One of the reasons why I don't want to do films in the South is because most leading actors are older than me and romantic scenes don't come naturally. I feel the viewers too want to see well-matched pairs as far as age goes.

Do you feel you are getting heroes of your age in Bollywood?
Certainly! Look at Abhishek Bachchan and me in Tera Jadoo Chal Gaya. Don't you think ours is a well-matched pair? The whole of Bollywood seems to be talking about the film and the cast.

But didn't you come to Mumbai to do ads for TV and print media?
Yes I did. But that's only half the story. When I reached Mumbai, it was not just to do ads but to scour around for some good films as well. You see to work in a Bollywood film has always been my ambition. When I reached my hotel, I was informed that the ad I had come to do in Mumbai had been shelved. I was beginning to fear that my trip was a total waste when a friend called up and told me that Vashu Bhagnani was on the look out for fresh talent. I decided to go for the auditions and the rest, as they say, is history.

Were you confident that you would be chosen for the film?
Not at all! In fact I was slightly intimidated by the competition and add to that the stories that I had heard about struggle, which stars coming from South India have to do to get a decent role. I believe some spend a lot of their working life making trips to Mumbai in search of good roles in Hindi films. But as far as I am concerned Lady Luck has been smiling upon me. Vashu Bhagnani the maker of Tera Jadoo Chal Gaya had seen me in the Tamil film Tholi Prema and had appreciated my performance. Before I knew it, I was off to my first location.

Did you feel daunted by the presence of Abhishek Bachchan in your debut film? I did feel slightly anxious about being paired with Abhishek in my very first film, but at the same time I considered myself lucky that I had struck gold twice over. My career is beginning wit a big banner and with a star son. Also I was comforted by the fact that he was almost as new as I was and so I did not have much to be nervous about.

There are rumours that the two of you didn't hit out too well
These are all rumours. The truth is that we are both a bit reserved by nature and can't talk nine-to-a-dozen all the time. Some people misconstrued this and they spread the word that there were cold vibes between us. But frankly we had a great time doing the film together. Abhishek may look very serious but he has a crazy sense of humour that kept everybody entertained throughout the shooting of the film. It is spontaneous and it takes you by surprise.

Did the fact make you nervous that Abhishek has larger than life parents?
Both Amitabhji and Jayaji made things very pleasant. They would visit the sets frequently and we got on very well. They were so comforting that they made me feel comfortable instantly. I am very grateful to them for all their help and co-operation.

Weren't you afraid that being a star son, Abhishek would steal the footage and your role would be reduced to that of the supporting cast?
Being a star son does not make one an instant star. Abhishek is a very normal guy and his feet are firmly planted on the ground. He is a very fine actor. And as far as hogging the limelight is concerned, we have all worked very hard in the film.

Did you feel inadequate because you cannot speak Hindi very well?
Yes, I did feel at a slight disadvantage while delivering my dialogues because I can't speak fluent Hindi, but I was sure that the audience would bear with me for once. I am taking lessons to brush up my Hindi because I will be concentrating more on Bollywood now than on South Indian films.

What are the other projects that you are currently involved in?
I am playing the lead role in Rajiv Rai's Pyar Ishq Mohabbat opposite Sunil Shetty and Arjun Rampal and then there is Vikram Bhatt's latest film, which does not have a title yet, opposite Aftab Shivdasani. However I am not accepting all films that come my way because I want to choose roles that have depth.

That's the standard statement used by every new comer, isn't it?
You'll see I am different. I want a career in Hindi films. I haven't come here to be like any girl who comes to Bollywood with starry dreams and starts accepting any role, which comes her way.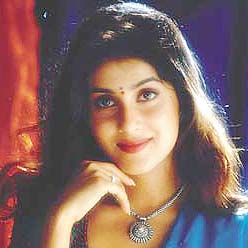 Interview

We met Keerthi Reddy at hotel Sun-N-Sand. This was our first meeting and at this very first meeting we found that she besides being beautiful also has lots of self-confidence.

Q. Keerthi, you have come from South. Would you like to tell us about the films you have worked in?

A. "There I have done three films, two Tamil and one Telegu. From these, in 'Devdey' Nasir was my hero, in the second 'Toliprema' Pawan Kalyan and in the third 'Nenivirukvrai' Prabhudeva. All the three films were successful."

Q. The actresses coming from South have the problem in speaking Hindi. Do you also have the same problem?

A. "No, because I have studied Hindi at school, I can easily understand and can also speak little-bit of it. If you observe, you can realize that, there is no South Indian touch in my Hindi pronunciation."

Q. Have you completed your education?

A. "I have completed my studies till the 12th class."

Q. And after that you entered films?

A. "Yes, I have learned Bharatnatyam, and have done many solo stage shows too. Due to these stage shows, I started getting film offers. It would not be wrong to say that I did not have to struggle to get films."

Q. In South, the heroine in the film usually has a powerful role. Whereas, in Hindi films the heroine is presented as a glamour girl. So, have you come from South to Mumbai, to be a 'glamour girl'?

A. "You are right, in most Hindi films there is nothing much to do for the heroines. But I am not going to be just a glamour girl, whichever films I have signed for, I have good roles and much to do in it."

Q. Other than 'Tera Jadoo Chal Gaya', which films have you signed?

A. "I am doing Rajiv Rai's, 'Pyar Ishq Mohabbat', one film of Vikram Bhatt, in which Aftab Shivdasani is my co-star. And now talking more about the other films would be too early."

Q. Okay, tell us how did you get the film 'Tera Jadoo Chal Gaya'?

A. "I had come to Mumbai for some reason. Vasu Bhagnani had heard about me from the South producers. He contacted me here and after taking my screen test, immediately signed me for his film."

Q. Did you then have any idea, that, you were signed opposite, super star Amitabh Bachchan's son Abhishek Bachchan?

A. "Yes, I had asked Vasuji, whom he had signed as my co-star. He said that it is going to be Abhishek Bachchan. Hearing this, I felt that the film will be made under a big scale and there would be no compromise towards its production."

Q. Did you not feel that being Amitabh's son the film will revolve around Abhishek and you would be left as a mere prop?

A. "No, I never had such a thought. I didn't feel insecure in this matter. I knew that, being the heroine of the film there will be much for me to do."

Q. Didn't you have the fear in your heart that the story of Amisha Patel would be repeated again, as she didn't get more scope as compared to Hrithik Roshan in the film 'Kaho Na Pyar Hai'?

A. "Oh no, I never had the thought and the reason for it is very clear, that 'Tera Jadoo Chal Gaya' is produced by Vasu Bhagnani, whereas 'Kaho Na Pyar Hai' was produced by Hrithik's father."

Q. What's your role in 'Tera Jadoo Chal Gaya'?

A. "In this film my character is named Puja Sinha. She runs an Ad Agency. She is very ambitious. She is always lost in her dreams. When she becomes aware of the realities in life, then she realizes the different aspects of the world."

Q. Abhishek Bachchan is much taller than you. You must have faced problems while shooting for combined shots with him?

A. "Whenever we had combined shots, I had to put on high heels. Not only that, in some shots, I was made to stand on a small table. Abhishek would tease me then saying, why are you that short? I would reply, why are you that taller? Any way working with him was fun."

Q. Your comments on the first day shoot of the film.

A. "For the shot, picturised on me on the first day, I had to get down from a car and walk facing towards the camera. According to the shot, I am going to attend my friend's wedding. Although facing the camera, was not a new thing for me, but still I was surely thrilled by the thought that, it was my first scene of an Hindi film and thus my entry into Hindi films."

Q. How did Abhishek treat you on sets?

A. "Normal, very normal, he never made me feel that he was the son of Amitabh Bachchan."

Q. Your face resembles to that of Kareena Kapoor's. What do you feel about it?

A. "When they compare me to Kareena, I feel proud. After all, Kareen is talked upon as the beautiful heroine. Comparing me with her itself gives me the value of a beautiful heroine.

Q. Vasu Bhagnani gave you the break in Hindi films. So, did he bind you in any agreement?

A. "No, the only thing he said was that, 'Tera Jadoo Chal Gaya' must be my first release. There was nothing more other than this."

Q. It is believed that the film was shot on major foreign locales. Any comments on this.

A. "Yes! It was shot extensively in Vienna, Monte Carlo, Paris, Switzerland and in India. It was the first time I got to see the city of Agra."

Q. So can we say that, out door tours was one of the main reasons to sign the film?

A. "No no, when I signed the film, I was unaware of the fact that the shooting of the film was going to be done in these beautiful cities."

Q. And at last one important question. Is Keerthi your real name? And would you like to tell us something about your family?

A. "Yes, Keerthi is my real name. I have an elder brother and a younger sister in my family. My sister is learning and my brother has a Vine business. Father is an Interior Designer and mother is a Fashion Designer."


Q. You are the daughter of two designers. How would you like to design your career?

A. "I would like to work in such films, by which I can itch my name in Hindi film industry."

Interview courtesy - Filmcity magazine.
(Source : www.ultraindia.com)

Interview

Keerthi Reddy: Abhishek is very cute...

(Source : www.sify.com)

KEERTHI Reddy is enjoying the adulation.

Only the promos of her films have hit the television screens and already, she is hot property. Offers are pouring in.

This 20- year-old Bangalore-bred lass makes her Hindi film debut in Tera Jadoo Chal Gaya with Abhishek Bachchan. Her debut film, Devadai, was an off-beat Tamil film which may have not hit bull's eye at the box-office, but helped her establish credentials.

She has worked in Telegu and Tamil films for over two years before making her debut in Hindi. An interview

You must be really excited about your debut with Abhishek
I came to Mumbai last year for a Nirma ad. Gautam Rajadhyaksha was shooting my photographs for the ad. In his studio someone told me that there were screen tests happening for this big film.

I went for the screen test though I was sceptical because I didn't think they would be keen on signing someone from the South.
I was thrilled when I was chosen. Two days later, I was flown to Hyderabad where the film was launched.

How different was it working in a Bollywood film?
The technical aspect of filmmaking is the same, both sides of the divide. Abhishek was never given preferential treatment over me. The only difference is that South is much, much more disciplined

I basically kept to myself on the sets, as I am quite shy.

How was the experience of working in this film?
I enjoyed travelling abroad. And it was great working in a Bollywood film because the canvas is so huge. Abhishek is a great co-star. He can be a real prankster. Hes really cute and loveable. Being one film old hes also a big help to me.

I especially loved dancing in the film. Film dancing is a lot different from the classical forms of dancing but I am not flexible enough to carry off film dancing comfortably. I was uncomfortable dancing in front of hundreds of foreigners in Switzerland.

What kind of films would you love to work for?
I am open to experimental roles and have no hang-ups about working with new directors wholl exploit my talent. My favourites are Yash Chopra, Mansoor Khan and Sanjay Leela Bhansali. Sanjays Hum Dil De Chuke Sanam is my favourite film.

What do you consider to be your biggest asset?

The five years training I took in Bharatnatyam. Dancing has made my face very expressive and my body supple.

And your biggest drawback?
My Hindi diction. I am working very hard to improve and one day aspire to be like my favourite star, Waheeda Rehman.


Aftab Shivdasani and I are just good friends: - Keerti Reddy

(Source : www.naradonline.com)

Keerti--the name means popularity. For Keerti Reddy her name was supposed to do the trick. Along with the name, if there was anything else that would have done the trick was the fact that her debut film was with the great Bachchan's junior edition. The film Tera Jadoo Chal Gaya. If there was any jadoo, it was of the wrong kind. Everything about the film--from the director to the performances to Reddy's clothes were criticized. Post the release of the film, even the director of the film criticized her but Reddy took everything in her stride and is now pinning her hope on Rajiv Rai's Pyar Ishq Aur Mohabbat lined up for release.

You must be disappointed by Tera Jadoo Chal Gaya's failure?
Not exactly. I think more about the future than brood over the past. Ok so the film could have done well but due to some flaws it didn't. My aim in life today is to do better than I did in Tera Jadoo Chal Gaya and to choose better films than that. Moreover I was shooting for Pyar Ishq Aur Mohabbat abroad just after I finished the dubbing for TJCG. So I wasn't really here to get reactions or anything from the press or otherwise. I didn't have to go through an aftermath or a post mortem. That could be one reason why I am not disappointed. I have learnt a lot from the film and I will continue to improvise in my next films.

It was said that you weren't too happy about your voice being dubbed by Tejaswini.
Yes I was disappointed because it didn't match my real voice at all. And I would have loved to dub. I could manage Hindi during the scenes but I understood that I wasn't here to dub. You see I had already signed Rajiv Rai's film and had to leave for London as soon as I finished my work for TJCG Rajiv had a to complete a schedule with the whole cast and I couldn't have cancelled the dates and upset the entire film. Vashuji had left some time for me to dub before my shooting with Rajiv but then the shooting never got completed on time and I had to leave. In fact I felt really bad about not dubbing and more about missing all the pre publicity functions. I would have loved to be in Mumbai for the release of the film.

Tell us about your next film Rajiv Rai's PIAM. Is it on the lines of There's Something About Mary?
There are three guys Sunil Shetty, Arjun Rampal and Aftab Shivdasani in the film and then there are there are three girls too. So there is hardly any connection between this movie and the film you have mentioned. I have the main role where all guys are after me for some reason I can't tell you. It's a romantic comedy. It has lot of emotions and drama and not to forget comedy. I really like Rajiv's style of working. He's really meticulous and is a very prepared so then it's all the more fun to work with him. We have all really worked hard on the film and it's a must see.

There were rumours of your affair with Aftab Shivdasani?
Oh no not again. We were just working together and we became good friends and don't take this good friends in quotes. Besides he already has a girl-friend doesn't he? We didn't have any time to even tour the places we were shooting at. We would work from 7 am to 8 or 9 pm at times. He's a nice guy and a cool co-star to work with. That's all.

Which are the other films you have on hand?
I have signed a couple of films, which have really good subjects. I don't want to be burdened with lots of work or sign bad films. I have Rajiv's Pyar Ishq Aur Mohabbat, which should be my second release and should release. Then I have a film with Vimal Kumar opposite Rikkuji's son, Karan Nath, which will be a romantic film. Then I have Vikram Bhatt's next with Aftab again and two other films in the pipeline.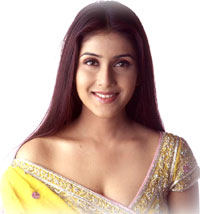 "I have seen all of Rajiv's films. And yes definitely - I have always wanted to work with him, but I didn't know it was gonna happen so soon."

(Source : www.filmfare.com)

Keerthi Reddy: On Her Mark & All Set..!

She started her acting career at the tender age of seventeen. She has made a name for herself down South and has come to explore the allure that's attached to the Hindi film industry. Her first stint, in the form of Vashu Bhagnani's 'Tera Jadoo Chal Gaya,' didn't exactly do wonders for the li'l girl but she claims otherwise - forever looking at the positive side of things. And now, as she's about to meet the fate of the release of her second Hindi film - Rajiv Rai's 'Pyar Ishq Aur Mohabbat,' Keerthi goes onto to candidly confess the anxiety and nervousness that accompanies every new venture.
Seated comfortably in an Opel Astra, amidst the hubbub of city life, Filmfare Online has a beguiling tête-à-tête with one of the most promising actresses of generation next.



Filmfare Online: How did 'Pyar Ishq Aur Mohabbat' happen?
KEERTHI REDDY: "Rajiv was looking for a new girl. And he happened to see some parts of 'Tera Jadoo Chal Gaya.' He didn't quite get a clear picture of how I looked and what I was all about and he was kind of inquisitive about me. He tried to get in touch with me through some people and one fine day, while I was doing my patch for 'TJCG' I heard from him and he wanted to see me. So I went over to his office, and as soon as I walked in, he said, "Ok, she's on!" It was written all over his face. And you can make out when people are giving you a positive response. So then itself I knew that this is happening for me. It was a very instinctive kind of decision for him and for me it was a great surprise because I was really looking forward to working with him."


Filmfare Online: What's your role in the film?
KEERTHI: "It's a very emotional and a sensible character that I play. It's basically about a girl - all that she goes through during the different phases of love."



Filmfare Online: Do you relate with the role in real life?
KEERTHI: ""Yes. Very closely."


Filmfare Online: : You always seem to have a choice as far as men are concerned. First in 'TJCG' it was a choice between two - Sanjay and Abhishek and now between three of 'em. So can we expect Keerthi to be choosing outta four in her next film? How did u feel romancing three hunks on the big screen?
KEERTHI: "Well, that's not much in my hands. But it definitely could be because all my directors feel that I deserve more than one (Laughs). Romancing three of them was nice because in one way I was getting all their attention."

Filmfare Online: Which of the three heroes did you get along with the most?
KEERTHI: "Sunil is much elder to me and I would listen to what he said. But with Arjun and Aftab it was all so informal. With each one it was a different rapport. I got along with all three of them very very well."



Filmfare Online: How was it working with Rajiv? Is he a tough taskmaster?
KEERTHI: "He is a tough taskmaster. But he doesn't make u feel like that. There are some directors who get behind you and you tend to get uneasy because it's emotions you are playing around with. But I liked the way he balanced himself. Even while shooting, if someone did something wrong he knows that the person can do it - he gives space and time for them to realise it on their own. He's fabulous. I really have a lot of respect for him. Inspite of a lot of things, which he wasn't so sure about, he casted me in this main role or even Arjun for that matter, because he has hardly seen any of my performances. It was like blind faith in all of us. And once he takes somebody he just believes that they are the best. So you are constantly boosted to give it all you have, and that's a great feeling."



Filmfare Online: Do u think you have lived up to that blind faith he put in you?
KEERTHI: "While I was working with him, the realization of the responsibility that I have to deliver whatever he wants and live up to his expectations, was always there. Throughout the making of the film, if there was something he wasn't feeling right about, I could make out. And that never happened so And after seeing the film it wouldn't be right to even think that we didn't really work on it because we all have our sincere efforts invested in the project."



Filmfare Online: It has been heard that on the sets of 'Pyar Ishq Aur Mohabbat' the men got along really well. Did you at anytime feel left out?
KEERTHI: "No, not at all. Because I was there throughout the film, from the very beginning to the very end, and they didn't make me feel left out at any point. They always made me a part of their conversations and it wasn't like you won't understand this or anything like that. And that was the very special part of the film, the fact that nobody got left out. Nobody, not even the character artists, none of 'em."

Filmfare Online: How do you choose your films? And if you were offered the same script of 'Pyar Ishq Aur Mohabbat' with a different director, would you have taken it up?
KEERTHI: "My role and the script are the main things I look at. Everything else is second priority.
If it was the same script and if the director was somebody who, I was assured was capable of handling such a script, then why not? I have seen all of Rajiv's films. And yes definitely - I have always wanted to work with him, but I didn't know it was gonna happen so soon."



Filmfare Online: Your first Hindi film wasn't a success; you must've been very disappointed?
KEERTHI: "I think the minute your mind is idle, you start brooding over things like these. My mind is never idle and if it was then it might have hurt me. But I wasn't really disappointed. Let's put it this wayit would've made a lot of difference if it would've done well but I am not cribbing either."



Filmfare Online: What would you rate as the cause of the failure of 'TJCG'?
KEERTHI: "I can't comment on that. There are so many things that might have gone wrong. Every film has some flaw or the other and you don't expect every film to do well. I really dunno and I don't wanna say anything."



Filmfare Online: Do you regret doing 'TJCG'?
KEERTHI: "Not at all. It was a very good launch for me. With no film background, coming from the South and having never been in the limelight, I think myself to be plain lucky. I consider myself lucky to have been part of that project. And to have a launch like that is difficult. Forget about the fate of the film but I did get the publicity that many people today want from their first film. And the co-star coming from the Bachchan family, and Vashu Bhagnani being the producer are all assets worth mentioning so!"

Filmfare Online: A certain section of the press reported that u had some kinda misunderstanding with Vashu Bhagnani. How true or untrue is that?
KEERTHI: "No, there was nothing like that between us, we never had any kind of a misunderstanding. It was basically something about the dates and that happens with every star. Since I had to go away for the shooting of 'Pyar Ishq Aur Mohabbat' for three months, I could not allot my dates for the premiere of 'TJCG'. It was something I couldn't go to because I was already committed to something else. I have always been comfortable with Vashu, he never had any grudge against me. He was just a li'l upset that with him having launched me he probably wanted me to be around, but it was really not possible for me. So, that's the only reason he may have been upset. But today everything is sorted, settled and fine."



Filmfare Online: You and Abhishek started your career round the same time, in Hindi cinema. But he's seems to be more on the scenes than you are.
KEERTHI: "I don't look at it like that. For me, I am not getting the kind of roles I am looking for and I don't wanna just be part of the industry doing things I am not happy with. And Abhishek coming from a background such as his would definitely know more people and most of them would be people who matter."



Filmfare Online: You didn't dub for your first Hindi film. Do you think it was a right taken away from you?
KEERTHI: "I did not dub for 'TJCG' because of date problems. But people thought that I wasn't made to dub for the film because I had a South Indian accent which isn't the case. I can speak Hindi as fluently as any North Indian person. The fact that I have dubbed for 'Pyar, Ishq Aur Mohabbat' - I definitely consider it a sort of achievement, because I am self-convinced that I am gonna be proving a lot of people, who wrote me off by unjustly assuming my tonal accents, wrong."



Filmfare Online: Have you faced the brunt of the film industry as yet? How have your experiences been?
KEERTHI: "So far it has been very very pleasant and very good in fact. Till date, I have never faced anything that I have been uncomfortable with or even worked with any person that I am forcing myself to work with. And I never feel anything like that would ever happen with me."

Filmfare Online: You started your film at a very young age of 17 years. Don't you think that a Hindi film as your first film would've set you on a more solid platform and thus ensured you a more promising future?
KEERTHI: "No, not really. I am glad in fact that I started off from where I originally come from. And in a way I think it prepared me for what was in store. It gave me a sort of experience, which I think has worked in my favour. I already knew how it felt to face the camera, the people and things like that. I really don't think it would've made any kind of difference had I started my career from here, and I don't even wanna analyse that. Whatever has happened has happened, it was bound to happen, and it happened for the best. Everything does."



Filmfare Online: How different is it working down South and up here?
KEERTHI: "It's not very different, in terms of the medium or the people. May be sometimes the working conditions are different and technically things are done differently, but nothing more than that. Yes, down South they are more punctual, they don't cancel shootings at the last minute. But there too they have their negative points. The Hindi film industry sure has its own pros and cons. So the good and the bad are integral facets of any and every workplace."



Filmfare Online: How many films do you have on floor as of now?
KEERTHI: "Right now I am doing a South Indian film which is a tri-lingual film - Telugu, Tamil and Kannada, then I am doing a film with Satish Kaushik opposite Anil Kapoor. As of now, these films are on floor."



Filmfare Online: Do you plan to join the Hindi film industry 'full-time'?
KEERTHI: "I am definitely looking at it as my profession. Yes to be part of it and yet not be part of it. I wanna be part of all the good things that happen and not be a part of the gossip columns and unpleasant things that may ensue. I don't mind being a part of this rat race as they call it but I don't wanna become a rat - that's what I mean."

Filmfare Online: : In that case, don't you think you should be shifting base to Mumbai?
KEERTHI: "Yeah, I definitely think that would happen in another couple of months. But I am not gonna pack my suitcases that I have back at my hometown because I am very well-settled there and I come from a sound family. My family isn't going to shift their luggage here saying, "That's it! This is all because of her profession and now we have to be there too." It's not like that. If I am gonna shift to Mumbai its gonna be purely on the basis of work, just for the matter of convenience to everybody around and myself. But that will happen soon enough, whenever it has to. I am not gonna rush into it because even I have to think whether it's really worth it."



Filmfare Online: What do you expect from 'Pyar Ishq Aur Mohabbat'?
KEERTHI: "What I have done in this film is very different from what I did in 'TJCG.' I definitely want it to do really really well. I hope it does well for me and for the rest of the people who have been in any way and every way a part of it."