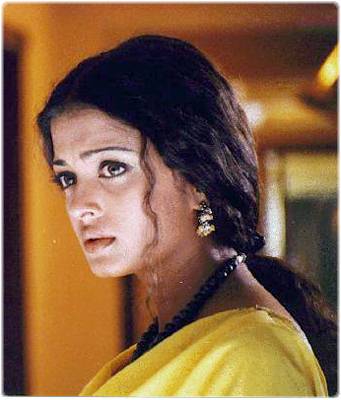 AISHWARYA RAI

Nick Name : Aishu
Title : Miss World 94'
Star : Scorpio
DOB : November 1, 1973
Place of Birth : Karnataka, India
Age : 24
Height : 5 ' 7 "
Eyes : Green
Family : Mother Brindya, Brother Aditya
Languages : English, Hindi, Kannada, Tamil
Address :- Aishwarya Rai
402 Ramlaxmi Niwas
16th Road ( Near Khar Gym)
Mumbai 400054, INDIA


(Source : www.pyara.com)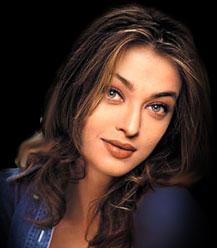 AISHWARYA RAI : EYE BANK ASSOCIATION OF INDIA'S AMBASSADOR No.1
About
AISHWARYA RAI

Aishwarya Rai's career took off as soon as she became 1994 MISS WORLD. She started her career with modelling and became one of the known models of India. Aishwarya only has a brother, Aditya, and she is stilll unmarried at the age of 24. Aishwarya has moved up from modelling to acting now, and is doing several hindi movies after doing a few south indian ones. She is shooting for her new movie "Aa Ab Laut Chalain" these days, and most of the shooting is being done in New York.

She started of as a model (remember the pepsi ad where in Aamir Khan run around all over the place for pepsi ; well in that she makes an incredible appearence at the fag end of that ad),and was mostly into studies until she decided to go for Femina Miss india Title in 1994.She went for it and became the first runner up.As she got the 2'nd place that meant that her dream of going to Miss Universe was gone.But she did'nt lose heart and went for the Miss World Peagent.

By the time She was going to Miss World peagent MIss world peagent competitin had got over and Sushmitha Sen(Miss India1994) had won that peagent.This caused more pressure on Aishwarya to win Miss world title as most people were optimistic for her rather than Sushmita.

Luckily for Ash as soon as she landed in Sun City, South Africa (Place where Miss world peagent was held in 1994)people had fallen for her because of her grace and charm and ofcourse beauty.Word was around that she was the favorite to win.

Before going on to win the Miss World title she won the Miss Photogeneic award as well.


(Source : www.pyara.com)

Birth Sign: Scorpio

Eye Color: Blue Green

Languages Spoken: English, Hindi, Kannada

Birthplace: Karnataka

Clothes, Casuals and Formals: I like structure jackets, form fitting gowns for formal wear and chikan salwaar kameez for casual wear. Jeans & T- Shirt do very well too. I hate anything that's fussy and frilly.

Favourite hero-heroine: Raj Kapoor, Nargis.

Favourite all-time movie: Casablanca

Food habits: Fussy About Very plain fare. I am not fussy about food at all. I can survive on dal chawal and vegetables.

Do you diet: NO!

What makes you happiest: My family and a very close group of friends.

What scares you the most: Roaches, I abhor them.

What do you absolutely hate: Gossip, hypocrisy.

Your dream man: Should be handsome but not necessarily tall and dark!

Your idea of love: Is what my parents share.

Your weakness: My willing-ness to take people at face value.

Your strength: My self-assurance. It's ever present even in the worst situations.

Favourite colognes: Happy by Clinique.

What turns up on: Razor sharp intelligence, witty repartees.

Do you have a fovourite pastime: Sleeping (Alone, mind you!).

Your idea of sexy: A combination of vulnerability and intelligence.

Music: What kind?

Favourite number-group: I am very democratic in my tastes, anything that's music to my ears, will do.

You're sentimental about: A lot of things from my childhood.

Do you try practical jokes: No, I don't! I am too polite for that.

Favourite holiday resort: Any place that gives me peace of mind.

You admire: Strength of character.

You believe in: In God first and then myself.

Any pets: I can only think of one right now, me!

You're paranoid about: Being an under-achiever.

Any colours you're crazy about: Black, I love it!

You're booked in the industry till: I utter the magic words, 'I Do'.

The saddest moment in your life: When I didn't make it to the top three in my 10th grade.



The most outrageous pass made at you: Nah, can't talk about it.

Your idea of bliss: Lies somewhere in the vicinity of my bed (I love to laze, that's all I mean!).

You're possessive about: The people I care for.

Motto: Be kind, there are battles being fought and not all of them are on the battlefield.

Best compliment you've received: A child at an orphange told me that my warmth over shines my beauty. I was bowled over!

MESSAGE TO FANS: Life may be one BIG drama, and we, character in it....

(Source : www.pyara.com)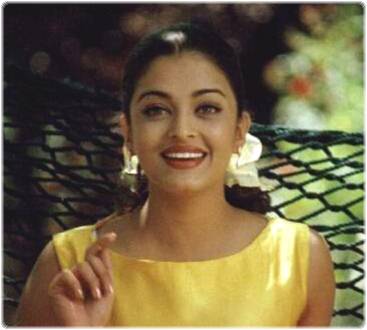 Interview
(Source : www.indya.com)

The chill of the mid-night breeze at Film City is a welcome change. On the sets of Devdas, Ash is giving an emotional shot with Kiron Kher. Take is Okayed but the tears don't stop. The glycerin is still acting up. Later, at 2 am, director Sanjay Bhansali calls for pack-up, and Ash is back in her van, preparing to go home. She's looking radiant, in authentic Bengali garb, long wavy wig et al. "I keep remembering HDDCS. We shot at Film City, remember?" She chats as she removes her make-up.
The next day, she's at home. No shooting. I grab the opportunity to find out where Ash is with all that's been happening in her life of late.
There's a lot of excitement in your life presently
Things have been hectic, but then that's the case since the last five years. I'm used to this flurry of activity in my life. I keep thinking that I'll go insane if I ever have to sit idle at home for long.

I'm not talking about work pressure, but the buzz in your love life
Love is a beautiful feeling. For me, it's important that I love everything I do. So, it's not that I've just found love in my life today. I've always been passionate about everything I do. As for my love life, that seems to have become everybody's pre-occupation these days. Forget film magazines, even trade papers and newspapers are only interested in my personal life.

Salman Khan has been creating a lot of ruckus in your life
That entire thing was blown out of proportion. It's sad that genuine concern has been misconstrued as erratic vandalism. But I guess these things are a part and parcel of this Industry.

Rumours are that you're getting married soon
I will have to someday, but as of now, I'm not even thinking of it. There is so much to do, and so little time.

You seem to be rubbing a lot of people the wrong way, Indra Kumar being the latest
I didn't do his film because I was not fully convinced about my role in the film. As the leading artiste, I feel that I have to identify with the work I do. I told him that, but as he was fully convinced about the film, it was better for me to exit gracefully.

Your mom has written a script. Have you read it?
I have read it. She's done a very good job. Mom has always been an avid reader, very observant too. We plan to make it a film soon, but there is still a lot of work to do before the project starts. She hasn't even done the casting as yet.

What's the most exciting thing in your life at the moment?
I'm very kicked about Devdas. I have a feeling that it's going to be a good film. I'm happy that Mohabbatein is doing so well. Professionally, things are moving well. Personally, I'm happy. I'm at ease with everything around me. I'm an eternal optimist. I always hope for the best. Stress is a part of life. What makes life worth living is how you cope with stress and overcome it.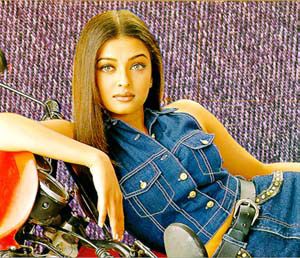 AISHWARYA RAI
"Marriage can wait for sometime, my first priority is work now"

(Source : www.indya.com)

Aishwarya's eyes are twinkling. Last week she was signed by the world's leading diamond firm, De Beers, as their ambassador for India. Last week, also saw the release of the Aishwarya-centric Hamara Dil Aapke Paas Hai.
Aishwarya has just returned from Delhi, where the film premiered. "I had to visit four theatres in a day, it was hectic," she gushed in a visibly upbeat mood.
Are you nervous now that Hamara Dil Aapke Paas Hai has released?
More than nervous, I'm excited. Actually, I'm quite nervous as well. When my films would release earlier, I wasn't so conscious. But now I am aware of the expectations from me. I realise that people expect a lot from me in terms of performance and this can be nerve-racking at times. All those awards I received last year have made people aware of my potential as an artist and I will never let them down. Today, I'm recognized as a performer and that is very important for me.

How would you assess the film?
I'm very happy with it. It has a really good story and I hope the audience accepts it well. Also, the entire experience of working with Boney Kapoor and Satish Kaushik was a very pleasant one.

You play a rape victim in the film. Was it difficult to get into the skin of the character?
Initially, it was tough, but once I got into the role, the rest was easy. Also, I had a great co-star, Anil Kapoor who was very helpful throughout the movie. It was a good, challenging role for any heroine and I enjoyed it thoroughly.

Which are the films on your platter at the moment?
I'm doing films with David Dhawan and Feroz Khan. Sanjay Bhansali's shooting for Devdas will start in November. So, I have my kitty full at the moment. Besides, I have to complete some earlier commitments like Rahul Gupta's Hum Panchhi Ek Daal Ke and Shabnam Kapoor's Radheysham Seetaram.

Are you doing the Coke ad with Hrithik Roshan, which is being directed by Rakesh Roshan?
Yes, I'm doing that ad and I also shot for De Beers recently. I've always been open to doing good quality commercials. If they suit my profile, I'm open to doing advertisements.

You recently did a guest appearance in KC Bokadia's film starring Salman. Is this repaying his guest appearance in your Dhaai Akshar Prem Ke?
This is absolute nonsense. I only did that guest appearance because the director wanted me in the film. Salman's guest appearance has nothing to do with mine. I did a guest appearance in Mela as well. Salman didn't star in that film.

Do you've any plans for marriage in the near future?
No. I have enough work on hand to keep me busy for the next three years at least. Marriage can wait for sometime, my first priority is work now. Finally, I've achieved a bit of what I wanted to do as an actress. Now, it's is my time to grow as an artist and do good quality work. Everything else can wait.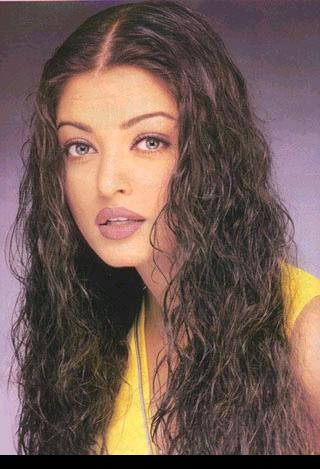 AISHWARYA RAI
"Success is a state of mind"

(Source : www.indya.com)


"From the time I joined films, I always wanted to be taken seriously as an actress. Initially, there were people who called me plastic and fake, but by God's grace, all that has changed today. When I look around me today, I realise that this is my peak. As an actress, it can't get bigger or better. In such a short span of five years, I've achieved a lot more than most achieve in an entire lifetime. Sometimes, I truly feel like I'm the blessed one.
Since childhood, I've always been a winner. In my school days, I was always a topper and this has continued till today. So when I'm doing so well today as an actress, it hasn't gone to my head. Even earlier, I've seen tremendous success, fame and adulation, be it in my modelling days or even as a Miss World. So, I feel I'm used to this success by now. During my growing up years, I always received attention thanks to my looks. God has blessed me with good looks, and it has become a part of my existence. I've never been vain, but I always knew that I was beautiful. I've been used to praise.

Today, winning all these awards doesn't really mean much to me. People ask whether it's changed my life in any way, but truly I'm still the same. From the day I won the 'Miss World' title, I knew that nothing could get better than that. In my mind, I had told myself that as far as awards went, I had got the best. So, today when I have won all best actress awards this year for Hum Dil De Chuke Sanam, I feel I truly deserve them. It hasn't gone to my head, rather it's been a humbling experience, because the expectations from me have only gotten bigger.

I feel truly happy that I have been accepted as an actress. All those who scoffed at me initially have realized their folly, and I have done myself proud. With success, it's how you perceive it that counts. As far as I am concerned, I feel good when I look around myself today. I truly feel that I've evolved as a good human being. Success for me is something very personal. It's more than being a No 1 actress or a good-looking person. It's a state of mind. Happiness is success. Finally all that remains are memories. When I grow old, I want to look back without regrets, having done my best. That is what finally matters. Everything else is transitory."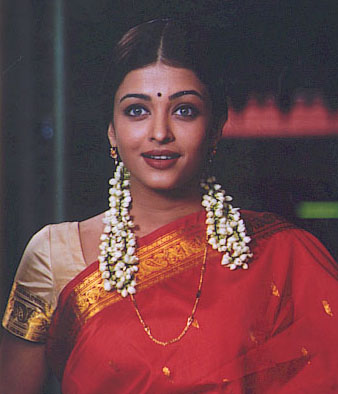 I like to read all sorts of books from light reading to heavy ones. I have even read spiritual books and they help me relax. I read those kinds a lot these days. Too much stress is something we have to handle in the film industry. I have tried yoga too to relax me I read a book on it and I have the basic idea about the ways of doing yoga exercises to relax my mind and body.

Other books that I have read are Danielle Steel, Ken Follet, Mario Puzo, Fredrick Forysth. They are really cool writers and narrate fast paced stories. Mario Puzo's latest book Omerta was quite engrossing my friends told me so I have planned to read it. I loved Bridget Jones' Dairy and Ayn Rand's Fountainhead and Vikram Seth's A Suitable Boy. I pick up the latest novels and lot of non-fiction books on interior design and travel.

Variety is the soul of my reading. There was a Middle Of The Road Book, which spoke about spiritualism and had a fictional tone too, written by Richard Bach. The writer is looking for a perfect soul mate who her visualizes since his childhood. He has a certain feel about her, her habits, her attitude and imagined her in a certain way but when he actually falls in love with a girl he realizes that she doesn't have a lot of things he had imagined. Yet he finds absolute peace with her and realizes that you don't have to look for A B or C qualities in a person you just know that the person in front of you is the person for you. Then the book also talks about spiritual link between two people in love.

(Source : www.naradonline.com)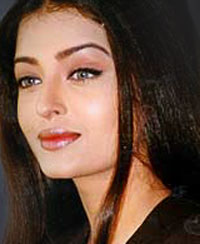 My tryst with flops is over, but I've miles to go : - Aishwarya Rai

(Source : www.naradonline.com)

She is the undisputed number one today. At least as far as the males of this country are concerned. Aishwarya Rai with her pencil-thin body, long arms and neck and a face that could prompt men to commit murders has finally arrived. Despite the rather jerky beginning, her career is soaring at the moment. Hum Dil De Chuke Sanam, Taal, Josh, Hamara Dil Aapke Paas Hai, Dhai Akshar Prem Ke, Mohobbatien. The first four released, liked and giving her the lever to get better roles. With Hamara Dil Aapke Paas Hai having just been released, we catch Aishwarya in a reflective mood as she reminisces about her films-past and present.

Are you happy with your role in Hamara Dil Aapke Paas Hai?
In Hamara Dil... I am a simple, middle-class girl who is raped. This is her past that she can't forget. I meet Anil who is a good human being and we share a house and children, neither of which are ours. How we deal with situation there on is what the film is all about. I am thrilled to be working with Boneyji, Anilji and Satish Kaushik. I was really thrilled that they considered me for this role. My character is appealing and very real. I've tried to portray her just the way Satishji had conceived her. Though this girl has a past I can relate to her; at one time she even becomes normal. I have tried to keep her different from Mansi and Nandini's roles that I did in the past.

Would you say your tryst with flops is over, thanks to your last release Josh?
Yes, I think so. When you make a film that is as well made as Josh, you do expect results. I enjoyed playing the tomboyish character because that's the way I'm in real life too. I have more male friends than female ones. And working with Shah Rukh was really great. I learnt a lot.

A couple of weeks from now you have Dhai Akshar Prem Ke to look forward to. So tell us honestly how was it working with Abhishek Bachchan?
Abhishek is just like his father. In Mohabbatein I play Amitji's daughter and in Dhai Akshar. I am Abhishek's girlfriend. Dhai... is a dramatic film with a lot of scope for emotions-- romance and drama. It just might be a typical Hindi film heroine kind of role. But I really enjoyed playing that too. Abhishek is a performer. What else can one expect after having a dad like Amitji?. Both have a wonderful sense of humour-I think that's their best quality.

After the numerous awards and deafening applause, do you feel you have achieved your goal as an actress?
Not at all. There are miles to go before I sleep. I still have to accomplish a lot and go on higher levels. There are the technical aspects of my craft, I have to learn. I still have to work with numerous talented people we have in the industry. I am thankful that Mr Ghai and Sanjay had the foresight to have faith in my talent and give me films to establish my credibility. I now try and choose films that are on a different track from the usual stuff of filmi dramas. Which doesn't say that I won't do typical Hindi films anymore.

So which are the other films on hand?
Other than Dhai Akshar Prem Ke opposite Abhishek Bachchan and Yash Chopra's Mohabattein with Shah Rukh Khan and Amitabh Bachchan, I have Sanjay Leela Bhansali's Aaj Ka Devdas with Shah Rukh Khan and Madhuri Dixit, Hum Pancchi Ek Daal Ke and Radhye Shyam Seetaram with Sunil Shetty, and another film with Yash Chopra with Shah Rukh.

Do you still get butterflies in your stomach at the release of a film?
Well a wee bit. Of course because all these are important films as is every film of mine. All of them have me in different roles so I am not worried about that but only about the audience's reaction to me. I must take this opportunity to say that they have been very loving, and supportive towards me and I hope they are the same always. I don't want to let them down ever.


Name : Aishwarya Rai

Date of birth: 1st November

Most comfortable in: My favourite black jeans. I have it since the last 10 years, though it's a little short now. And any T-Shirt will do.

Hate to be seen in: I don't think there's anything I would hate to be seen in.

Designers I like: Shahab Durrazi, Rohit Bal, Ritu Beri. the list is endless. In the filmi designers it's Neeta Lulla for me.

Rohit Bal is a hot favourite 'coz: My association with him goes back a long way.

My clothes are important 'coz: They make me look pretty.

When in Mumbai I shop at: I hardly am in Mumbai to shop and even if I am I don't like to step out of the house.

At a non-film party, I'd love to wear: A simple salwar kameez with embroidery on it.

At a wedding, I'd wear: A dress, preferably white.

The most well-dressed male-female film star is: Sridevi has lot of class, even today she has maintained herself well. I love the way Mr Amitabh Bachchan carries himself.

The most well-dressed male-female non film star is: My mom and dad, who else?

Jewellery I like: I love collecting watches. Other than that I am not too fond of any jewellery.

My skin is good 'coz: I take good care of it. I wash it three times a day with a baby soap and apply a moisturizer before going to sleep.

Last time I had a pimple was when: In my teens.

Cosmetics I use: I apply foundation, lipstick, mascara and eyeliner as a must. And on screen there's blush, powder, and many more things on my face.

Good brands are: In Indian products Lakme is good and so are the new ones Revlon and Maybeline. I usually use them along with Mac.

My favourite perfume is: Eternity by Calvin Klein.

I style my hair from: I have a personal hair dresser.

My menu for a good diet is: Avoid oily, unhealthy food, exercise. eat your breakfast, that's the most important meal of the day.


(Source : www.naradonline.com)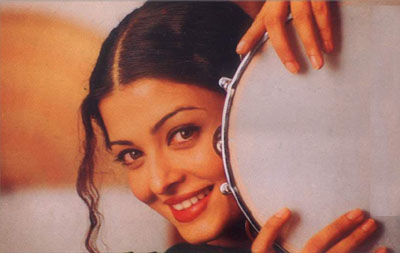 "Dad was sailing constantly. So mostly, it was mum, brother and me. Even as a child, I was a dreamer. I conjured up my own dreams and created a world of my own. At the same time, I was this sensible kid. In the family, I always spent more time with my aunts and uncles than with my cousins. It was a comfortable atmosphere.

My parents have always encouraged open communication. Between the four of us - mom, dad, my brother and I - we were and are a very closely-knit family. We discussed everything from relationships to friends and family matters together.

Even in school, lots of kids would discuss their problems with me. I was a rather talkative child. I thought I was always ahead of my time. I got into these little conversations with people and I was convinced that I was putting my point across, even if they were perceived as arguments.


"I loved to watch Chhayageet. As a child, I was exposed to various kinds of music at home. My brother, who is 3 years older than me put on whatever he liked. There were no CDs at that time. So, he'd buy some tapes and record some pop music, mainly. My mother used to listen to old Hindi songs. Later on, I also learnt Hindustani Classical and Carnatic music. I loved music and dance. I was trained in Bharatanatyam, as well. I was inclined towards the fine arts right from the beginning. We watched films as kids, but not excessively. It wasn't part of our normal routine. There was television and the Sunday movies, which were the big events over the weekend. I was enthralled by the magic of cinema even then. Videos were new and it was a big thing to watch the latest movies on them, whenever we could. Films weren't a taboo. They just weren't allowed to be the centrepoint of our lives, just like we weren't allowed to go crazy over chocolates or going to game parks."

(Source : www.filmfare.com)